I'd hate to see it happen, expecially General Motors.
Dick Koch

You are the 127243rd visitor.
Is this the end of Chrysler?

Many wags, MoPar nuts and (North) American economic nationalists lamented the decline and sale of Chrysler to Daimler in 1998 and apparently their concern was well placed.

Feb. 14 "Dr. Z" and Chrysler CEO Tom Lasorda (no relation) both said that 'everything was on the table' including the sale of Chrysler by Daimler.

The German business newspaper Handelsblatt called the announcement the beginning of the end of a difficult marriage and said the market will reward the move. "We want to ensure that the core of Daimler can be protected from a possible financial downward spiral at Chrysler," Erich Klemm, the company's head workers' representative in Germany and deputy supervisory board chairman told Bloomberg News. "It's clear that the synergy potential between Mercedes-Benz and Chrysler is limited." (Isn't that classic newspeak? - McLean)

But Ron Harbour of Harbour Consulting said Zetsche's comments don't necessarily mean Chrysler is for sale. "He has a duty to not only the board but all of the shareholders to make sure that as they make strategic decisions, that they've exhausted all options," he said. "Don't jump to the conclusion that ... Chrysler is going to be sold."

On the other hand, The New York Times reported Wednesday that DaimlerChrysler retained JPMorgan to advise it, something Chrysler officials would neither confirm nor deny. The hottest rumour Feb. 15 is that early negotiations are underway with General Motors regarding a purchase of Chrysler from Daimler.

"In addition to that and in order to optimize and accelerate the presented plan, we are looking into further strategic options with partners beyond the business cooperation partners mentioned," Zetsche said. "In this regard, we do not exclude any option in order to find the best solution for both the Chrysler Group and DaimlerChrysler."

It's not only the corporate sharks who are to blame, there's plenty of blame to go around. Look at the foreign cars North Americans are buying, look at why they're buying them, look at the 'fast food' near-sighted internet day trader profiteers, the UAW, 'sleeping' voters, consumers, Congress and President(s), it's a complicated mess.

But Chrysler as we know it could be toast within a few years. Indeed the entire US auto industry is in dire peril of disappearing altogether, mainly due to unfair trade practices and US lawmakers' unwillingness to defend the homeland against them.
(McLean, with files from the Detroit Free Press and Toronto Globe and Mail)
---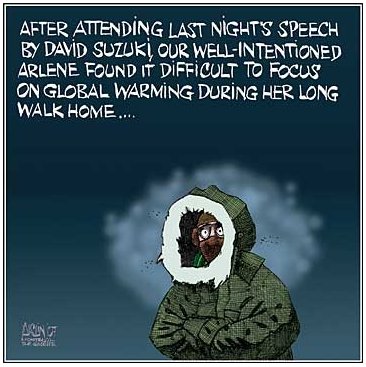 1970 Satellite 440 'sleeper' car for sale: $3,500 Cdn firm
727 auto, rebuilt 1974 Roadrunner transmission, fun three season hot rod! It's not perfect, hence the price, but all the 'heavy lifting' has been done converting it to a big block car and you can go as far as you want with it, she's a really enjoyable ride, been to Carlisle four times and is driven 4-5 days a week in season.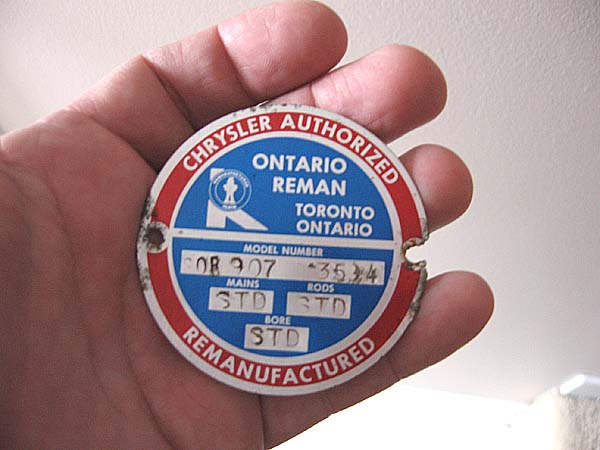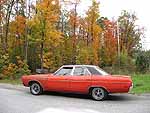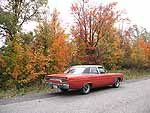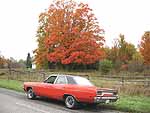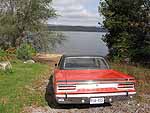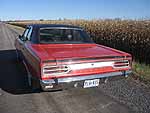 1971 440 FOR SALE: READY TO ROCK!
Low mileage all original 1971 casting date 440 engine complete, never apart, never abused, daily driver in MoPar collector's Guide featured car of Steve Chervinsky, was replacement engine in his 1970 Super Bee (before he did a year-correct retrofit with another engine) * Includes: brand new Purple Shaft cam and lifters in the box (P4120235, .484 lift, .284/.284, 68 degrees overlap, 108 centreline, with lifters. "13 second" cam, "Factory engineered hydraulic cam and tappet package for modified competition applications with automatic or four-speed transmissions one-bolt")

* Includes: new MoPar performance timing chain and sprockets in package (double roller timing chain/sprockets (1 bolt) P5249268for RB)

* Includes: new MoPar Performance pushrods (P4529559) and new MoPar Perf Street Hemi Valve springs in the box (P3690933, Street Hemi Type, general high performance, single spring with damper)

* Includes: MoPar Perf engine hardware kit (P5249259)

* Includes: Power Fist engine stand

These engines have all but disappeared from the landscape forever and will never reappear. You've looked, you know they're all but gone. If you're building a real car, why not start with a real 440??? DO NOT HESITATE. FIRST $3,000 CDN TAKES IT
$3,000 CDN ($2,542 US)
Tony McLean
(613) 836-7549
moparman@xxxxxxxx
We regret local pickup only, no shipping available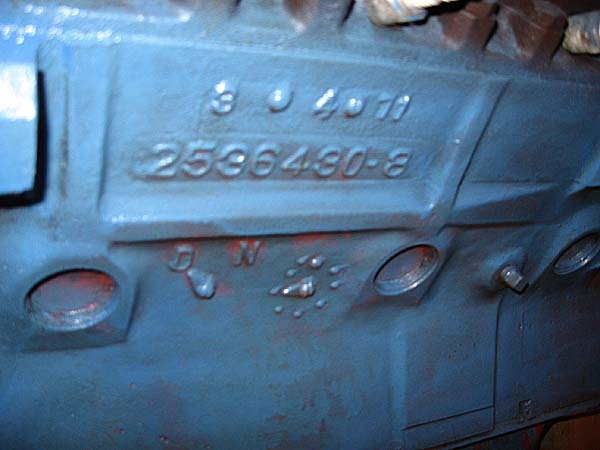 ---
FOR SALE: 1970 RR-GTX-Satellite trunk lid $350 US. Top skin professionally sanded and epoxy primered in PPG DP-90. Shipping via FedEx to most areas of the continental United States $150 US (including decent packaging). Inquire at moparman@xxxxxxxx for pictures. Get it ASAP, it won't last. One sold on eBay fall 2006 for $737.50 plus shipping (not me, another seller) A nice piece that will go any day!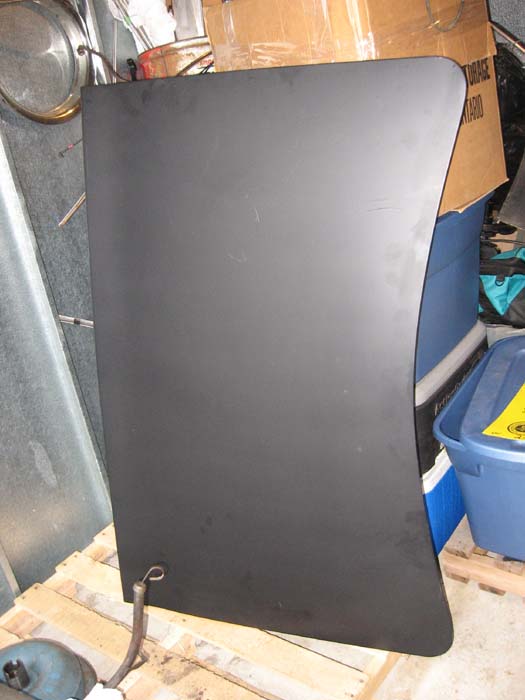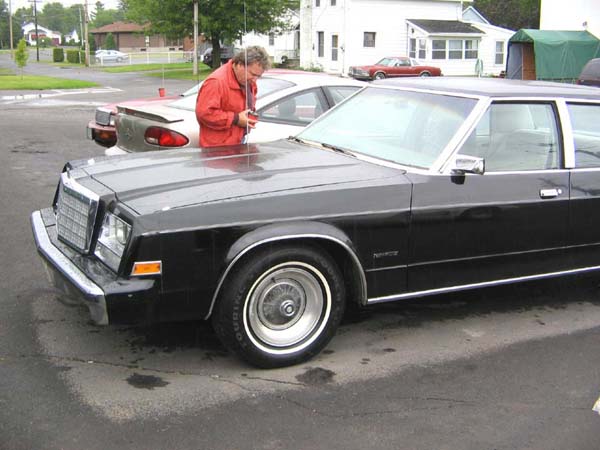 "I haven't seen you for years old boy, you are looking well, pip pip!" G. Romard photo
Stew Logan's 1968 Imperial Crown for sale
All numbers matching, like new 440 (never apart, low mileage), 4 door hardtop, electric windows, tilt & telescopic column, runs like a 3 year old car, remarkable. Black leather interior, needs paint but a TOTALLY solid Dallas, PA body. (Car is now in Ottawa, ON Canada.)

Foot seek radio control, excellent vinyl roof (black), light green exterior. Driver's fender has light fill but no rust. All chrome and brightwork is good, runs like a top! 81,000 miles only!
Stewart Logan
(613) 489-4031
cell (613) 878-4031
BRAND NEW PRICE:
$4,999 US!!!!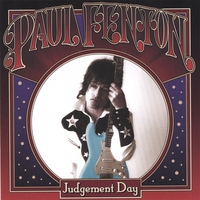 Click the iTunes logo to buy Judgement Day!
Econo gears - are they the answer to gas ripoffs?
here are the gear ratios you may want to consider as well as 'taller' tires:
D55 - 2.45 (soon to be in Granny?)
D51 - 2.71 ('72-up)
D51 - 2.76 ('69-'71)
D52 - 2.93 ('75-up)
D52 - 2.94 ('69-'74)
D53 - 3.21 ('75-up)
D53 - 3.23 ('69-'74)

Gas price$ coast to coast
Victoria
Vancouver
Edmonton
Calgary
Regina
Winnipeg
Windsor
Toronto
Ottawa
Dorval
Montreal
Fredericton
Halifax
St. Johns NF


Capital weather right now
MoPar info, entertainment and opinion

Last Experienced Feb. 16, 2007

God Bless: Terence A. McLean Sr. (1923 - 1993)
Thanks to Stew Logan, Gil Romard, Vic Milano, Steve Chervinsky, Mike Brazeau and all the other friends and good Samaritans who have helped me out in my MoPar travels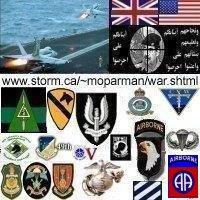 Click for the war page