---
[Date Prev][Date Next][Thread Prev][Thread Next][Date Index][Thread Index]
Fw: Another '65 Plymouth bites the dust
---
From: Doug <dougdaniel50@xxxxxxxxx>
Date: Sat, 11 Aug 2012 03:01:49 -0700 (PDT)
---
just passing along ,,maybe everyone already heard of this


Subject: Fw: Another '65
Plymouth
bites the dust
To:
Bob Mosher builds hot
'60s Mopar street
cars in the vein of production-stock and AFX racecars. On
March 2, 2012
, a fellow enthusiast's son, Robert (whose last name I withheld), allegedly broke into Mosher's shop while high on methamphetamine and stole one of the cars Mosher had recently sold. Robert allegedly crashed it into a tree at a reported 150 mph.
Supposedly what follows is the correspondence among Mosher, a friend, and Arcadia Police Department detective Mike Hale. I removed the pertinent contact information so they don't get inundated in the event this mail gets forwarded to everyone.
Before you start, check out the images of the car before the collision.
http://www.moparsbymosher.com/finished/65plymouths/moshers65/moshers65.html
XXX
, Here are those pictures,
XXX
son broke into my shop on meth and stole this car
and hit a tree at 150 mph,
so I guess 1965 plymouths are disappearing fast, Bob
I have dispo'd this case, finally. In keeping with my word to you, please see the attached photos.
Arcadia Police Department – Investigations
Arcadia
,
California
91007
Not yet. I still cannot interview Robert due to his medical condition. I'm hoping in another 2 or 3 weeks he will be able to talk to me. It is a miracle that he survived and his injuries are taking a long time to heal sufficiently for him to be able to reasonably communicate.
Here's a couple of preliminary photos. I will send you the rest later.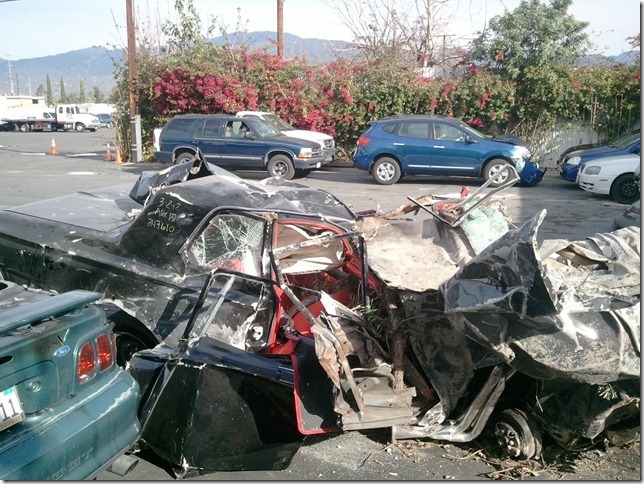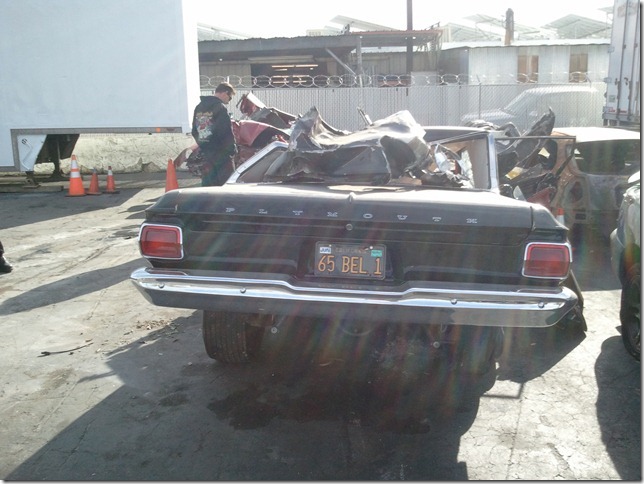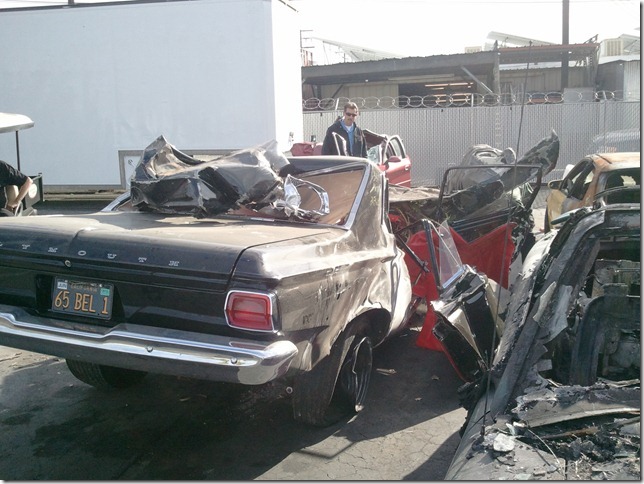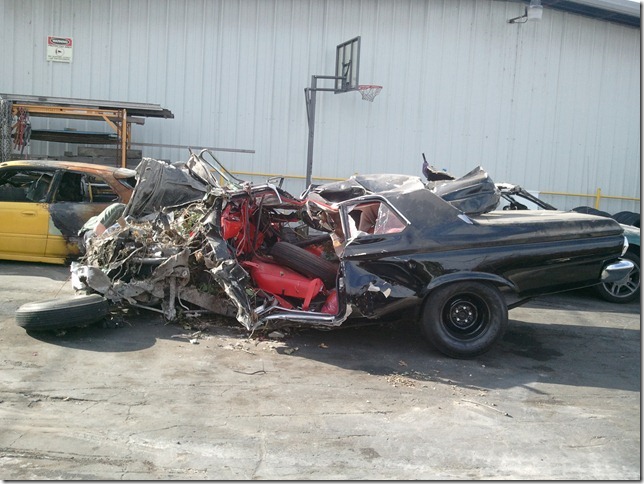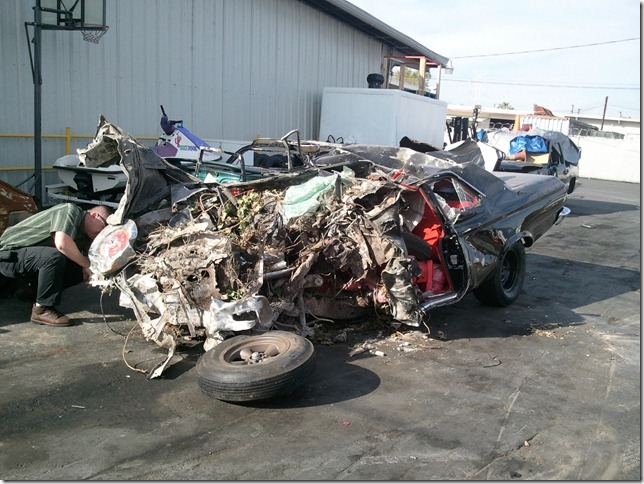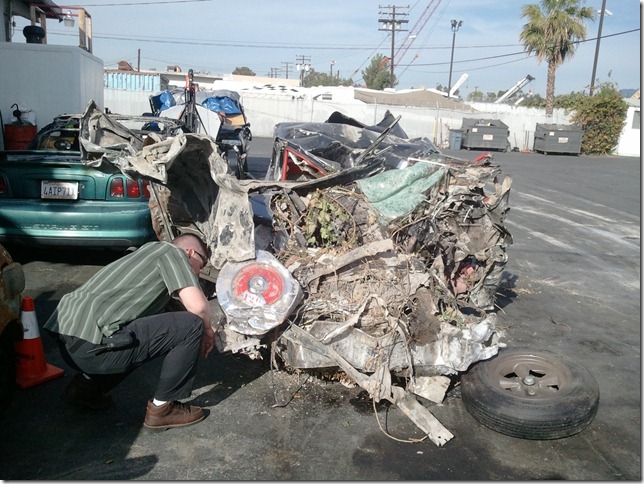 --
--
--
Please address private email -- email of interest to only one person -- directly to that person. That is, email your parts/car transactions and negotiations, as well as other personal messages, only to the intended recipient. Do not just press "reply" and send your email to everyone using the general '62-'65 Clubhouse public email address. This practice will protect your privacy, reduce the total volume of mail and fine-tune the content signal to Mopar topic. Thanks!

1962 to 1965 Mopar Clubhouse Discussion Guidelines:
http://www.1962to1965mopar.ornocar.org/mletiq.html and http://www.1962to1965mopar.ornocar.com/general_disclaimer.html.
--
You received this message because you are subscribed to the Google Groups "The 1962 to 1965 Mopar Mail List Clubhouse" group.
http://groups.google.com/group/1962to1965mopars?hl=en.




---
---

Back to the Home of the Forward Look Network