I did crank the torsion bar almost to max, and they are from a big block. And no front valence. And of course 235/70-15 front tires, do need to get some that are skinny instead.
Thank you all for the nice comments.
Ps. Is 14-15 bar compression to much, also running main jet size 92 and secondary 99 in holley 750cfm dp, the spark plugs still goes really white. I think I need to up the main jets
---
Fra: 1962to1965mopars@xxxxxxxxxxxxxxxx [mailto:1962to1965mopars@xxxxxxxxxxxxxxxx] PÃ¥ vegne af Hall, Ricky L
Sendt: 9. maj 2016 22:24
Til: 1962to1965mopars@xxxxxxxxxxxxxxxx
Emne: RE: Fury in Denmark
Can the front end be lifted that high by just cranking up the torsion bar adjusters? Or is your foot always into it that hard? If I put my foot down that hard I would be thru the floor.......... (New floorboards on the wagon's bucket list)..............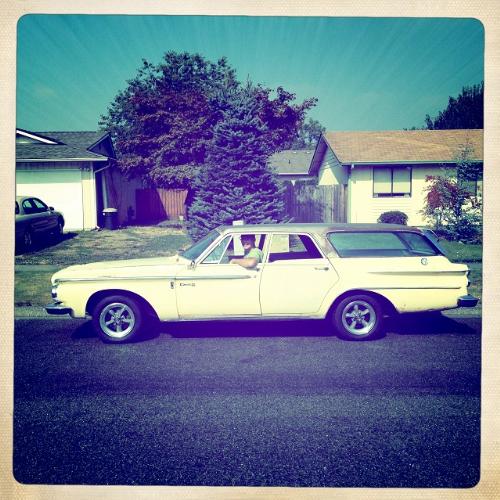 From: 1962to1965mopars@xxxxxxxxxxxxxxxx [mailto:1962to1965mopars@xxxxxxxxxxxxxxxx] On Behalf Of knud erik bergstein holm
Sent: Monday, May 09, 2016 7:52 AM
To: 1962to1965mopars@xxxxxxxxxxxxxxxx
Subject: Fury in Denmark

The Fury is finally on the road, with the correct engine. My first cruise, with about 250 cars.

Best regards,

Knud erik Holm from Denmark

---
You received this message because you are subscribed to the Google Groups "The 1962 to 1965 Mopar Mail List Clubhouse" group.
To unsubscribe from this group and stop receiving emails from it, send an email to 1962to1965mopars+unsubscribe@xxxxxxxxxxxxxxxx.
For more options, visit https://groups.google.com/d/optout.

--
--
--
Please address private email -- email of interest to only one person -- directly to that person. That is, email your parts/car transactions and negotiations, as well as other personal messages, only to the intended recipient. Do not just press "reply" and send your email to everyone using the general '62-'65 Clubhouse public email address. This practice will protect your privacy, reduce the total volume of mail and fine-tune the content signal to Mopar topic. Thanks!

1962 to 1965 Mopar Clubhouse Discussion Guidelines:
http://www.1962to1965mopar.ornocar.org/mletiq.html and http://www.1962to1965mopar.ornocar.com/general_disclaimer.html.
--
You received this message because you are subscribed to the Google Groups "The 1962 to 1965 Mopar Mail List Clubhouse" group.
http://groups.google.com/group/1962to1965mopars?hl=en.

---
You received this message because you are subscribed to the Google Groups "The 1962 to 1965 Mopar Mail List Clubhouse" group.
To unsubscribe from this group and stop receiving emails from it, send an email to 1962to1965mopars+unsubscribe@xxxxxxxxxxxxxxxx.
For more options, visit https://groups.google.com/d/optout.

--