Mechanical injectors, No diesel in the cylinders, especially after 40+ years! Hell it did not have a drop of diesel in it anywhere, long gone many years ago. It was locked up solid, bent many a tool prying. Used that concoction and let it sit for the week. Next weekend it started to break free, with a lot of back and forth we got it to turn over by hand. BTW it has 12 cylinders @ 1000 hp compared to just 8.
-------Original Message-------
Date: 10/13/2016 8:09:14 AM
Subject: RE: Freeing a stuck engine that has sat for years
LOL – About what I was thinking with all these volatile and stinky home concoctions – I looked up what the CB&Q 9908 is........ expecting it to be some kind of car......... It's an art deco diesel locomotive – Think diesel in the cylinders might have done the trick.........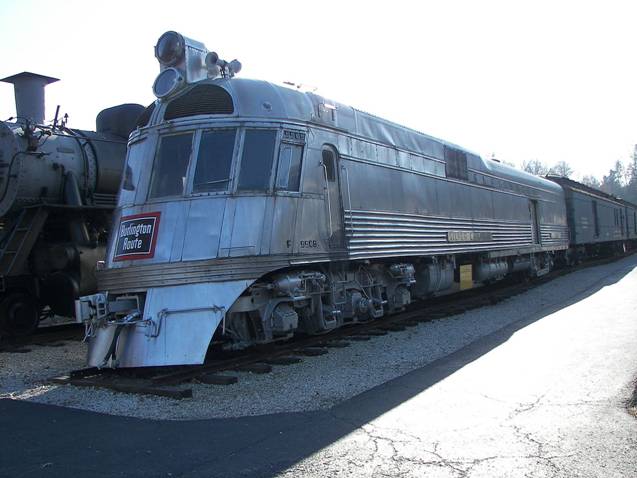 From: 1962to1965mopars@xxxxxxxxxxxxxxxx [mailto:1962to1965mopars@xxxxxxxxxxxxxxxx] On Behalf Of Richard Kinsley
Sent: Thursday, October 13, 2016 6:02 AM
To: 1962to1965mopars@xxxxxxxxxxxxxxxx
Subject: Re: Freeing a stuck engine that has sat for years

Nitro, a little dab will do ya!

--
--
--
Please address private email -- email of interest to only one person -- directly to that person. That is, email your parts/car transactions and negotiations, as well as other personal messages, only to the intended recipient. Do not just press "reply" and send your email to everyone using the general '62-'65 Clubhouse public email address. This practice will protect your privacy, reduce the total volume of mail and fine-tune the content signal to Mopar topic. Thanks!

1962 to 1965 Mopar Clubhouse Discussion Guidelines:
http://www.1962to1965mopar.ornocar.org/mletiq.html and http://www.1962to1965mopar.ornocar.com/general_disclaimer.html.
--
You received this message because you are subscribed to the Google Groups "The 1962 to 1965 Mopar Mail List Clubhouse" group.
http://groups.google.com/group/1962to1965mopars?hl=en.

---
You received this message because you are subscribed to the Google Groups "The 1962 to 1965 Mopar Mail List Clubhouse" group.
To unsubscribe from this group and stop receiving emails from it, send an email to 1962to1965mopars+unsubscribe@xxxxxxxxxxxxxxxx.
For more options, visit https://groups.google.com/d/optout.

--