---
[Date Prev][Date Next][Thread Prev][Thread Next][Date Index][Thread Index]
Re: New Addition Today
---
From: "'D J' via The 1962 to 1965 Mopar Mail List Clubhouse" <1962to1965mopars@xxxxxxxxxxxxxxxx>
Date: Tue, 1 Nov 2016 00:42:01 +0000 (UTC)
---
Nice car, but not my cup of tea. I like wagons, just not that big. A '63 or '64, Dodge or Plymouth, thank you very much.
DJ
On Monday, October 31, 2016 1:12 PM, Bob <64ragtop@xxxxxxxxxxxxx> wrote:

Mow that's a boat! I've kinda wanted a '62 - '65 wagon, too. Just finding parking for them seems like it could be tough. Riding in the back of a wagon going to "grandma's" - fond memories indeed!
BC

They are kinda growing on me to!!
-------Original Message-------
Date: 10/31/2016 12:21:07 PM
Subject: Re: New Addition Today
I kinda like the skirts......
Nick T.
---
From:
zephyr9900@xxxxxxxxxxx
Subject:
New Addition Today
Traded my 56 Plymouth for a 65 Dodge Polara Wagon!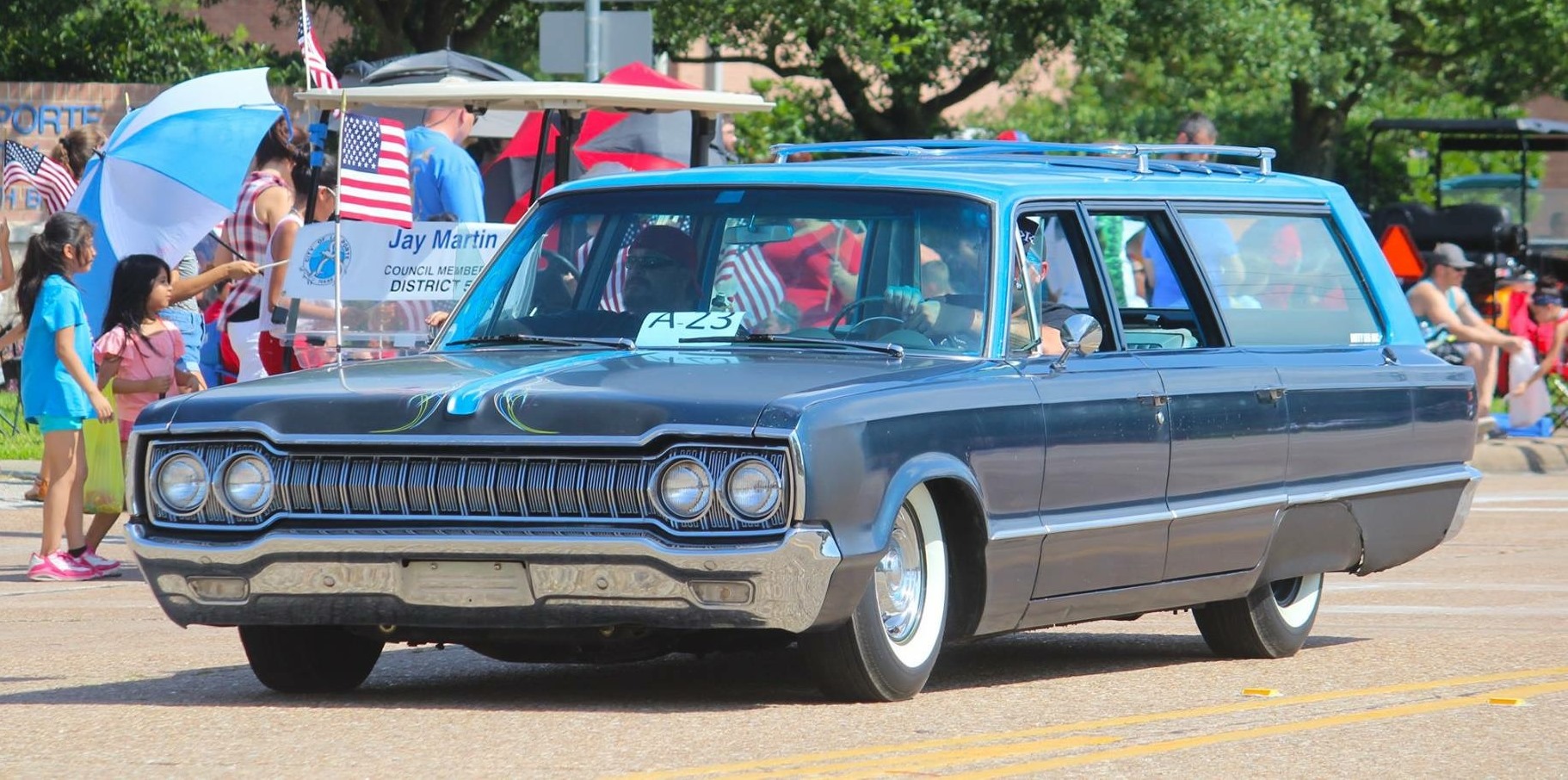 --

--

--

Please address private email -- email of interest to only one person -- directly to that person. That is, email your parts/car transactions and negotiations, as well as other personal messages, only to the intended recipient. Do not just press "reply" and send your email to everyone using the general '62-'65 Clubhouse public email address. This practice will protect your privacy, reduce the total volume of mail and fine-tune the content signal to Mopar topic. Thanks!

1962 to 1965 Mopar Clubhouse Discussion Guidelines:

http://www.1962to1965mopar.ornocar.org/mletiq.html

and

http://www.1962to1965mopar.ornocar.com/general_disclaimer.html

.

--

You received this message because you are subscribed to the Google Groups "The 1962 to 1965 Mopar Mail List Clubhouse" group.

http://groups.google.com/group/1962to1965mopars?hl=en

.

---

You received this message because you are subscribed to the Google Groups "The 1962 to 1965 Mopar Mail List Clubhouse" group.

To unsubscribe from this group and stop receiving emails from it, send an email to

1962to1965mopars+unsubscribe@xxxxxxxxxxxxxxxx

.

For more options, visit

https://groups.google.com/d/optout

.

--
--
--
Please address private email -- email of interest to only one person -- directly to that person. That is, email your parts/car transactions and negotiations, as well as other personal messages, only to the intended recipient. Do not just press "reply" and send your email to everyone using the general '62-'65 Clubhouse public email address. This practice will protect your privacy, reduce the total volume of mail and fine-tune the content signal to Mopar topic. Thanks!

1962 to 1965 Mopar Clubhouse Discussion Guidelines:
http://www.1962to1965mopar.ornocar.org/mletiq.html and http://www.1962to1965mopar.ornocar.com/general_disclaimer.html.
--
You received this message because you are subscribed to the Google Groups "The 1962 to 1965 Mopar Mail List Clubhouse" group.
http://groups.google.com/group/1962to1965mopars?hl=en.

---
You received this message because you are subscribed to the Google Groups "The 1962 to 1965 Mopar Mail List Clubhouse" group.
To unsubscribe from this group and stop receiving emails from it, send an email to 1962to1965mopars+unsubscribe@xxxxxxxxxxxxxxxx.
For more options, visit https://groups.google.com/d/optout.


Attachment: jpgb0T21jzPli.jpg
Description: JPEG image

Attachment: jpglkXnyY6KEt.jpg
Description: JPEG image

Attachment: jpg7MfhB7yHh7.jpg
Description: JPEG image

Attachment: jpg9pKLtaSKap.jpg
Description: JPEG image

Attachment: jpgmQmp2qvK90.jpg
Description: JPEG image
---
---

Back to the Home of the Forward Look Network