I can relate – one Saturday the day before we are heading out camping for a week – I decide to change out the perfectly good original style Poly fuel pump with the gasket in the middle – with the later sealed unit. Since the original styles always seep gas. No problem on Saturday morning right? I knew in the back of my mind not to even do this the day before going out of town.
So I get what I can locally, a Delphi MF0010 "Suppliers to the OEM's"......
(Other options online - Carter M6866 – Edelbrock 1720 but still has exposed gasket design)
That made in Korea Delphi pump gave me fits leaking at the flared fitting going to the carb every time I started the engine. Found a flared brass fitting with a little more seating area – still leaked. Tightened it down finally beyond any reasonable normal torque and it quit leaking. 3:00 PM after all the running around to 3 different auto parts stores and re-doing........ Blame it on the machining/finish of the mating flare in the pump............
From: 1962to1965mopars@xxxxxxxxxxxxxxxx [mailto:1962to1965mopars@xxxxxxxxxxxxxxxx] On Behalf Of Doug J
Sent: Thursday, September 28, 2017 6:19 PM
To: 1962to1965mopars <1962to1965mopars@xxxxxxxxxxxxxxxx>
Subject: New Parts !!
Made the change to 1970 and later alternator and voltage regulator on my 63. Should be an easy swap right? Well it would be if it were possible to get good replacement parts. Took 3 alternators and 3 regulators to finally get good.... make that "working" parts. That'll start you wondering about your ability to add one wire, and make one extra connection.... First was an alternator from Rock Auto. Not only was it the wrong part, it was seized up. Return was a pain, as they didn't want to pay return shipping, because I had ordered the wrong part. Which I didn't, they had it listed as what I needed, it was not, finally convinced them that well,, you know,, it was bad anyway... So wanting to get this little job done, I went to the local Car Quest. Took only a day to get the alternator they had a regulator. Put it together, no charging. Tested the alternator. Bad. Got another one. No charging. tested that one. Good. Tested Regulator. Bad. Hooked it up single wire with my old race style regulator for the show I wanted to get to. Got another regulator. Bad. Wondered if I was doing something wrong, so ordered the cheapest one I could find on Amazon, just so I didn't burn up something expensive. This one works !! First alternator made in Mexico, all other parts China. That was the longest half hour job I've ever tackled !!
63 Sport Fury ragtop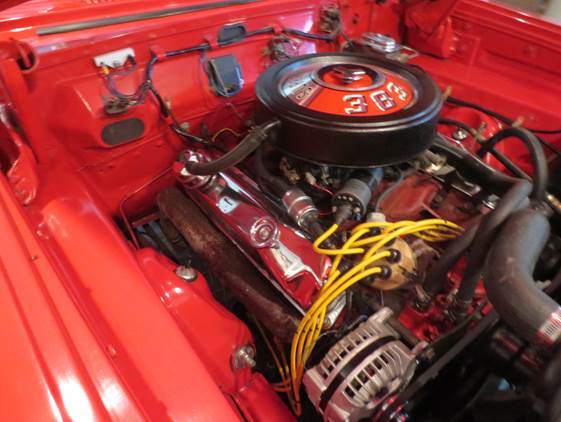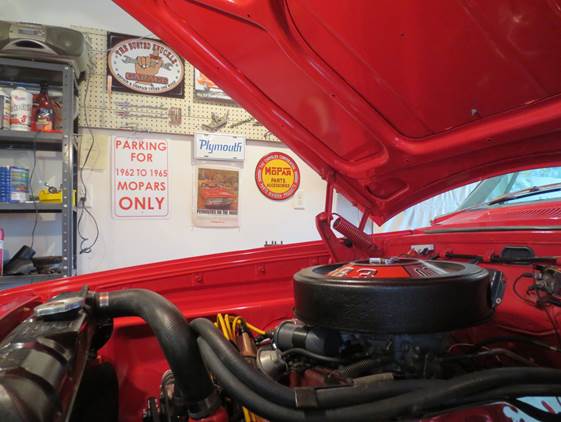 ​

--
--
--
Please address private email -- email of interest to only one person -- directly to that person. That is, email your parts/car transactions and negotiations, as well as other personal messages, only to the intended recipient. Do not just press "reply" and send your email to everyone using the general '62-'65 Clubhouse public email address. This practice will protect your privacy, reduce the total volume of mail and fine-tune the content signal to Mopar topic. Thanks!

1962 to 1965 Mopar Clubhouse Discussion Guidelines:
http://www.1962to1965mopar.ornocar.org/mletiq.html and http://www.1962to1965mopar.ornocar.com/general_disclaimer.html.
--
You received this message because you are subscribed to the Google Groups "The 1962 to 1965 Mopar Mail List Clubhouse" group.
http://groups.google.com/group/1962to1965mopars?hl=en.

---
You received this message because you are subscribed to the Google Groups "The 1962 to 1965 Mopar Mail List Clubhouse" group.
To unsubscribe from this group and stop receiving emails from it, send an email to 1962to1965mopars+unsubscribe@xxxxxxxxxxxxxxxx.
For more options, visit https://groups.google.com/d/optout.

--