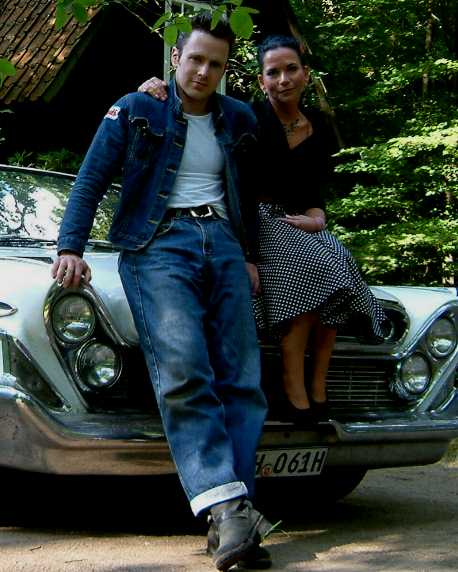 Expert 5K+

Posts: 6562







Location: northern germany
I'm really not into car models, I have no penny left for them when the real thing can still be saved from junk yards and demo idiots, but this one got my attention. Look at the details.
Even the cloth pattern of the seats is correct. I do not know if the falling-off Fury script is pictured intentionaly, since it show they obviousily really cast separate tiny 60 Fury scripts for it! Proportion look right too. Again, can't believe the attention to detail. And this is even a Golden Commando (not the obligatory Sono) with the GC badge painted in the correct colors! There is a red/white version with skirts available too. Very nice.

https://www.ebay.de/itm/Plymouth-Fury-Cabrio-Schwarz-1960-1-18-Sun-S...


https://www.ebay.de/itm/Plymouth-Fury-Coupe-Hard-Top-Dunkel-Rot-1960...



Edited by 1960fury 2019-08-23 6:12 AM





Expert

Posts: 1245





Sid --
Back in about 2009-2010, I was referred by the Plymouth Owners Club to a gentleman who was doing the preliminary work on that model for the Sun Star company. We discussed my Big-Tailed Beast at length as at that time the firm was going to produce not only a '60 Fury model, but one with the SonoRamic Commando. I answered a lot of questions for him and sent numerous pics of the Beast. At one point, he was going to come out here to photograph the car in detail, but the company changed its mind on the SonoRamic mill and decided on using the Golden Commando version rather a more expensive version with ram tubes and twin air cleaners.
At any rate, the first model to come out was a red with white vert that swivel seats and chrome skirts, but later the 2-dr H/T became available in virtually the same Twilight Blue Metallic/Arctic White color as the BTB (though its blue seemed just a hair off), but it didn't have swivel seats. When I wrote to the Plymouth Owners Club about how my car and I were involved in the work on this project, some self-impressed Doc got his back up, saying his car was the only one used as a model for the model. Of course, since the first model actually produced was a drop-top, who knows how many cars were researched for the project.
As you said, the detail is very good and the only flaw I've found on my two models (the red/white convertible and the blue/white hardtop) was that the trim on the wheel covers was that of the body color of the cars rather than black. But I do wish they would have produced the SonoRamic Commando version as I think that engine is a bit more impressive than the Golden Commando, even though the latter looks great all red and gold.
Joe Godec
'57 Chrysler 300C, '60 Fury Sonoramic, '65 Fuelie Vette, '65 Sport Fury 426-S/4-speed
PS, There also an excellent model of the Vette: all red with black interior, injected engine, and removable knock-offs that except for the lack of side-mount exhaust that is a ringer for my '65, as well as a great 300C (black instead of white). I also have a '67 Dodge R/T model (440 CID/375 HP, 4-speed) that is indeed the twin to the one I had way back in 1967-1972 except it has the special "Steel Road Wheels" while mine just had the cheap ones with dog dish hubcaps.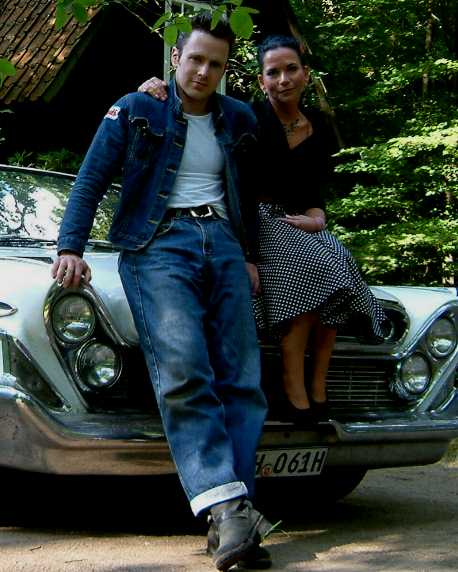 Expert 5K+

Posts: 6562







Location: northern germany
Interesting story, Joe. I didn't know you was involved! I'm surprised they didn't decide in favor of the SonoRamic.



Edited by 1960fury 2019-08-24 6:12 AM